 We are a ministry founded on biblical principles. We serve in the spirit of excellence with integrity and compassion for our community, our nation and our world. We are the house of God established to raise leaders with spiritual excellence, who influence Society through Christ.
Transformation Hub | Wednesdays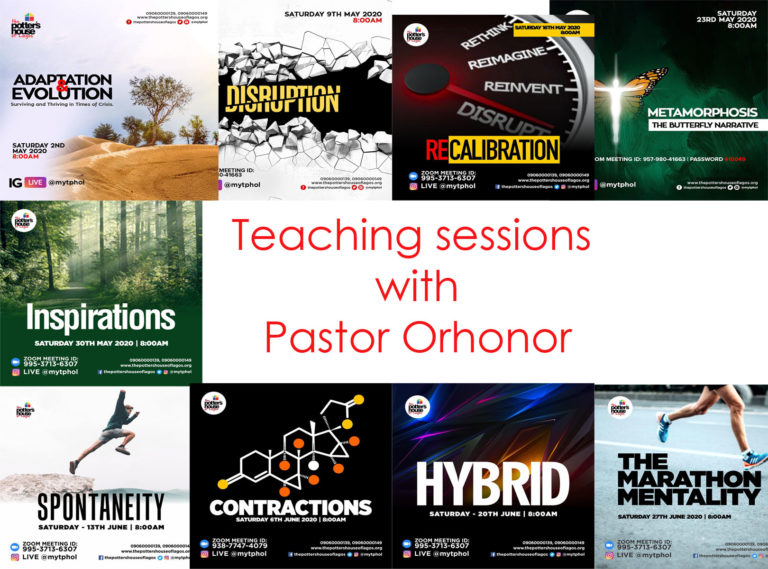 In May, we had back-to-back intense teaching sessions with Pastor Orhonor every Saturday morning.
If there is one thing we have learned from being in a lockdown situation, it is that panicking and stressing over the outcome of things will get us nowhere. The right strategy instead is to keep our eyes fixed on God and His Word because they hold the answers we seek.
The messages contained in the teachings are ideal not only in a crisis like the coronavirus outbreak brought on but also in every stage of our lives when we need to make critical decisions and know the mind of God concerning any issue.
Be inspired as you engage with these teachings.
Please engage with us in the chat section or across our social media handles. We would love to hear from you